Frank has 23 diamonds. He gave 13 to a charity home to help poor children. How many diamonds does Frank have left?
This is a subtraction problem because we want to know how many diamonds Frank has left after he gives some to the charity. We take the total number of diamonds that Frank had before, and then we subtract the number that he gave to the Charity.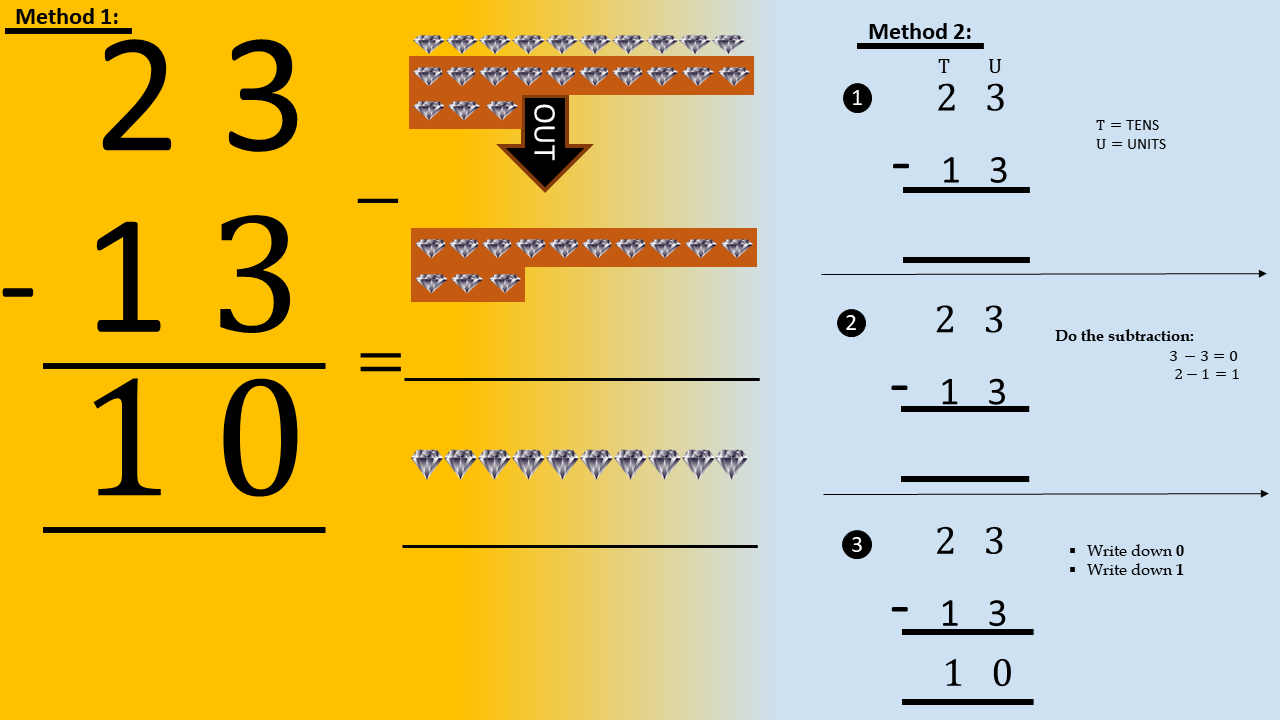 The keywords to look out for in a problem involving subtraction are: take away; how many more; how many less; how many left; greater; smaller.
Scroll to Top